Negative Airway Pressure Procedure Rooms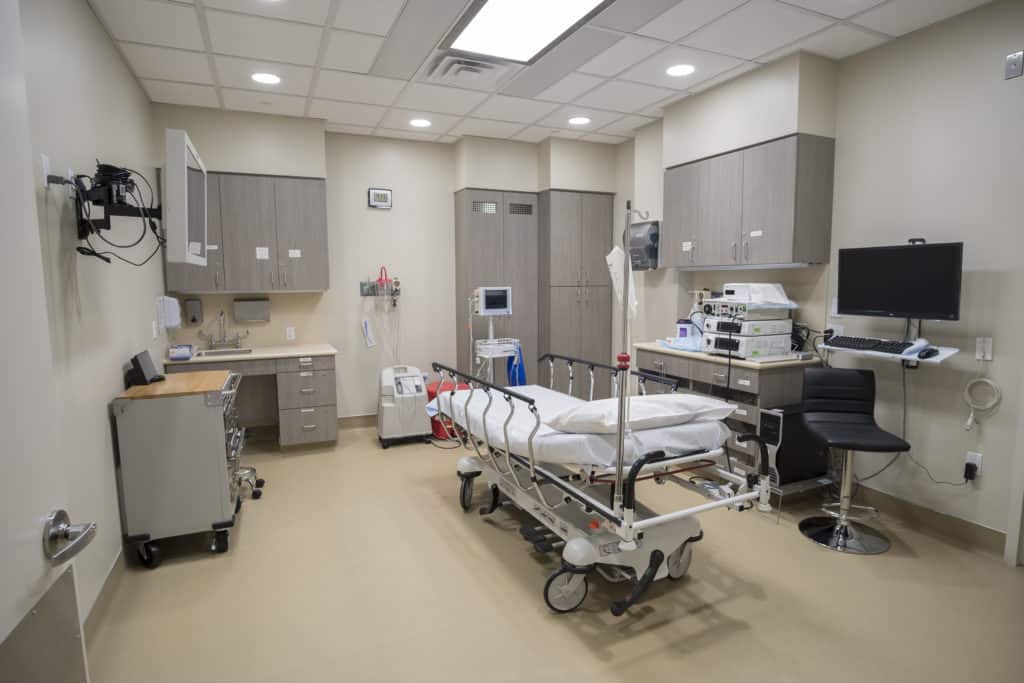 We are very excited to announce our new negative airway pressure procedure rooms.
How Does a Negative Airway Pressure Procedure Room Work?
By keeping the air pressure inside the procedure room lower than that air pressure outside of the room, any dangerous particles or potentially contaminated air inside the room remains contained inside the room. This ensures no contaminated particles from inside the procedure room go on to flow into non-contaminated areas.
The construction of a negative pressure room requires state-of-the-art construction and climate control equipment. This equipment allows the desired environment to remain consistent throughout the length of any procedure. COVID-19 has shown all of us how important it is to maintain a sterile environment to reduce the spread of infectious diseases. Our negative airway pressure procedure room is just the latest way we are looking to provide the very best for our patients.
What Can Those in Isolation Expect to Experience?
People will be required to wash hands before entering or leaving the procedure room.
Masks, gloves, and gowns are required
Those with colds will not be allowed to enter.
The door to the room will likely be required to remain closed throughout the procedure.
Gastroenterology of Westchester, LLC has a transfer agreement with St. John's Riverside Hospital Yonkers, NY in the event of a medical emergency. Want to learn more about our negative airway pressure procedure rooms? Give our team a call at 929-441-6911.